The Latest Headlines
Pick up the new holiday anthology MISTLETOE AND MAGIC which includes my short story A SHOT OF CHRISTMAS MAGIC!

I was recently interviewed about the anthology at YA Books Central.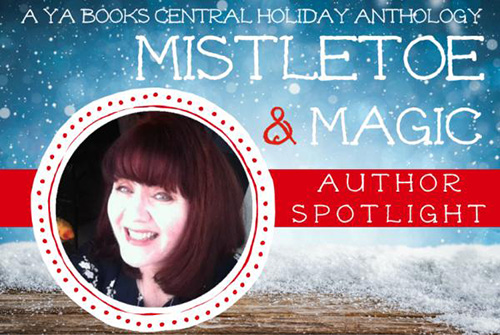 I'm currently working on a contemporary novel set in Tuscany, Italy.
Check out my book CROSSED FIRE, the second in the CROSSED OUT series.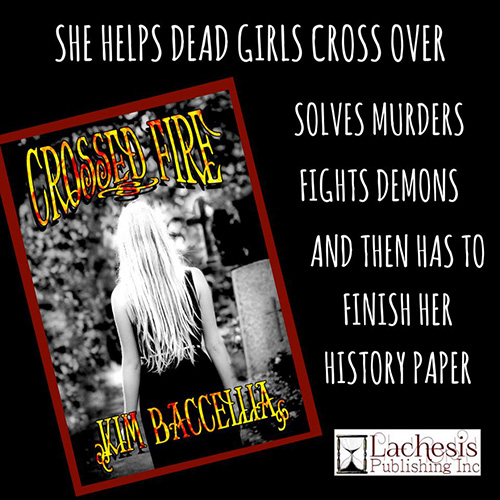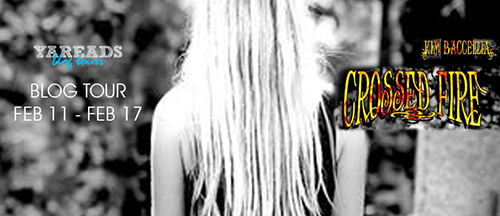 Follow the Crossed Fire blog tour:
Hello Book Lover
BookLove
YA Reads
Shannon Muir
The Book Beacon
I'm working on revising CANDLE IN THE WIND, a YA diverse thriller that came in 3rd place in the RWA Charter 177, 2016 Pages From the Heart Contest.
Plus, I'm working on a fun contemporary romance set in Lucca, Italy!
Read my interview at Lachesis Publishing.

I shared 10 Things You Didn't Know About Becoming a Published Author at The Book Beacon.

Older news below...

Follow the No More Goddesses blog tour and reviews!
August 2nd: Kai Strand
August 5th: Fade Into Fantasy
August 7th: Sizzling Hot YA Books
August 8th: JeanzBookReadNReview
August 9th: BookHounds
August 12th: Bookworm Lisa
August 14th: Joy Whiteside
August 15th: Books Are My Life
August 19th: Swoony Boys Podcast
August 21st: Books Are My Life
August 23rd: Winged Reviews
August 26th: The Cover Contessa
August 28th: Refracted Light Reviews
August 30th: A Dream Within a Dream
The O.C. Register covered an author panel I participated in alongside Kathryn Fitzmaurice, Jessi Kirby, Morgan Matson, and Laurie Stolarz.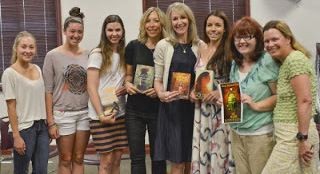 Archived Goodies
I participated in the Summer Teen Reading Party.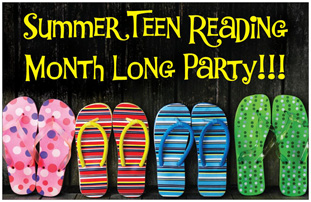 In addition to my novels, I also blog and contribute reviews and writings to other websites. Here are some of my latest efforts:

My Dear Teen Me letter
Dear Teen Me letter #2
Diversity and YA guest blog
Coffee Time Romance guest blog
Love Triangles in YA

Crossed Out Blog Tour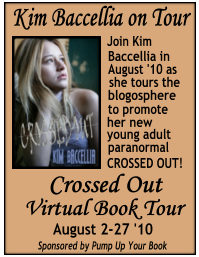 Monday, August 2
Book spotlighted at Examiner
Tuesday, August 3
Interviewed at Review From Here
Wednesday, August 4
Interviewed at As the Pages Turn
Book spotlighted at Between the Covers
Thursday, August 5
Interviewed at Literarily Speaking
Friday, August 6
Guest blogging at Literarily Speaking
Interviewed at Pump Up Your Book
Monday, August 9
Interviewed at Blogcritics
Tuesday, August 10
Guest blogging at The Bookish Type
Wednesday, August 11
Guest blogging at The Writer's Life
Book reviewed at The Bookish Type
Thursday, August 12
Guest blogging at The Book Boost
Friday, August 13
Guest blogging at Literarily Speaking
Monday, August 16
Guest blogging at Beyond the Books
Tuesday, August 17
Book reviewed at Chaotic Book Obsession
Interviewed at Cafe of Dreams
Wednesday, August 18
Book reviewed at Marta's Meanderings
Book reviewed at Marilyn's Musings
Thursday, August 19
Interviewed at Personovelty
Friday, August 20
Interviewed at Examiner
Monday, August 23
Book reviewed at Books R Us
Tuesday, August 24
Interviewed at Book Marketing Buzz
Wednesday, August 25
Interviewed on A Book and a Chat Radio Show
Book reviewed at Mom's Not All
Thursday, August 26
Book reviewed at Minding Spot
Interviewed at The Hot Author Report
Guest blogging at A Fanatic's Book Blog
Friday, August 27
Book reviewed by Proud Book Nerd
Book reviewed at A Fanatic's Book Blog
I was interviewed on the radio show A Book and a Chat. Take a listen.
An Advanced Reading Copy (ARC) of Crossed Out made its way around the globe as part of the Traveling ARC Tours.
Extras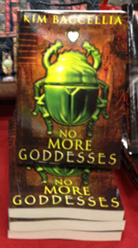 Check out the Earrings of Ixtumea trailer.
Check out the Crossed Out trailer.
Interviews and Mentions
Awards
Earrings of Ixtumea was a finalist at Dream-Realm-Awards for YA Fantasy.
Earrings of Ixtumea placed eleventh in the Preditors and Editors 2006 Poll.